Keynote Lecturers
Tuesday, April 2 | 12:00-1:00p | Auditorium, 2nd floor, Main Hospital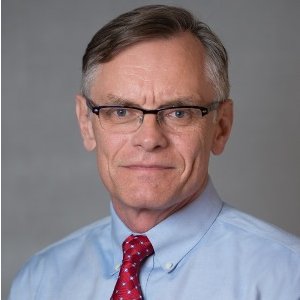 James M. Wilson, M.D., Ph.D.
Rose H. Weiss Professor and Director, Orphan Disease Center, Professor of Medicine and Pediatrics, Director, Gene Therapy Program, Perelman School of Medicine, University of Pennsylvania
James M. Wilson, MD, PhD, is a Professor in the Perelman School of Medicine at the University of Pennsylvania where he has led an effort to develop the field of gene therapy. He created the first and largest academic-based program in gene therapy after being recruited to Penn in 1993. He initially focused on the clinical translation of existing gene transfer technologies but soon redirected his efforts to the development of second and third generation gene transfer platforms; the first of which was licensed to a biotechnology company he founded that resulted in the first, and only, commercially approved gene therapy in the western hemisphere. He is currently leading a national dialogue on the challenges of commercializing these potentially lifesaving treatments due to the disruptive nature they will have on traditional business models.
Wednesday, April 3 | 8:00-9:00a | Auditorium, 2nd floor, Main Hospital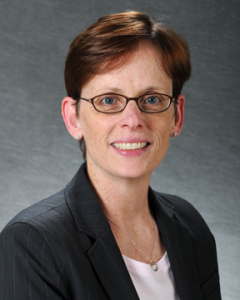 Larrie Greenberg Grand Rounds Lectureship
Margaret Plack, PT, DPT, Ed.D.
Professor, Doctor of Physical Therapy Program, Department of Health, Human Function & Rehabilitation Sciences, George Washington University
Dr. Plack received her baccalaureate degree in physical therapy and her master's degree in physical therapy with a specialization in developmental disabilities from New York University, NY; her EdD from Teachers College, Columbia University, NY; and her DPT from Nova Southeastern University. Dr. Plack co-authored a text entitled Teaching and Learning in Physical Therapy Practice: From Classroom to Clinic. She has presented on effective strategies for teaching and has been involved in ongoing research related to adult learning principles, educational outcomes, and reflective practice. Dr. Plack has received several awards for her research related to the scholarship of teaching.
Thursday, April 4 | 12:00-1:00p | Auditorium, 2nd Floor, Main Hospital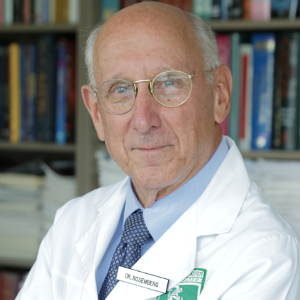 Steven A. Rosenberg, M.D., Ph.D.
Chief, Surgery Branch, Senior Investiagor, Head, Tumor Immunology Section, National Cancer Institute, National Institutes of Health
Dr. Rosenberg is Chief of Surgery at the National Cancer Institute in Bethesda, Maryland and a Professor of Surgery at the Uniformed Services University of Health Sciences and at the George Washington University School of Medicine and Health Sciences in Washington, D.C. He is a Professor in the Department of Laboratory Medicine at the Karolinska Institutet in Stockholm, Sweden. Dr. Rosenberg received his B.A. and M.D. degree at The Johns Hopkins University in Baltimore, Maryland and a Ph.D. in Biophysics at Harvard University. After completing his residency training in surgery in 1974 at the Peter Bent Brigham Hospital in Boston, Massachusetts, Dr. Rosenberg became the Chief of Surgery at the National Cancer Institute, a position he has held to the present time. Dr. Rosenberg pioneered the development of immunotherapy that resulted in the first effective immunotherapies for patients with advanced cancer. His basic and clinical studies of interleukin-2 directly resulted in the approval of this immunotherapy by the US Food and Drug Administration for the treatment of patients with metastatic melanoma and renal cancer, many of whom remain disease-free over 25 years after treatment. His studies of cell transfer immunotherapy resulted in durable complete remissions in patients with metastatic melanoma and directly demonstrated the role of T lymphocytes in human cancer immunotherapy.