Please adhere to the following guidelines when creating your abstract poster for REI Week 2023. Each presenter is required to print their own poster.
Font: Century Gothic should be used for all text. This font can be used in all caps or title casing for the title of your abstract. Use sentence casing for the body of your abstract content.
Note: Sharp Sans Display is the primary brand font and is available to download from the brand portal, but not available on most computers. If you have access to Sharp Sans Display, please use this font.
Color Palette: Use the Children's primary color palette over other colors and palettes whenever possible. Tints of these colors may be used as long as they don't make up more than 25% of the area where they are being used. Below are the official colors for Children's National:
Primary Red:
– PMS 185
– CMYK (0-100-89-0)
– RGB (288-0-43)
– HEX (#e4002b)
Primary Taupe:
– PMS 411
– CMYK (51-55-53-39)
– RGB (94-81-77)
– HEX (#63544a)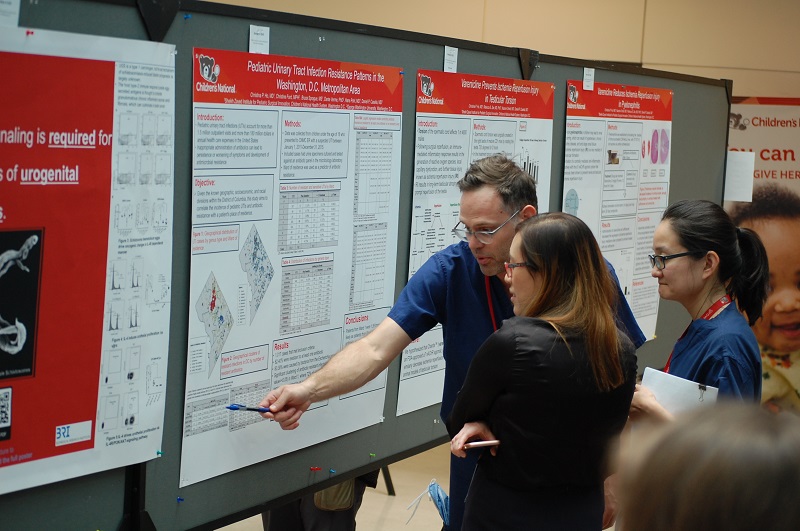 The Children's National logo is already embedded in the poster template. If you need to use the logo elsewhere, please ensure it is the new logo released recently.
When referring to our institution, spell out the name "Children's National Hospital" in full. After the first reference, you may use "Children's," but do not use any other form of abbreviation.
If you reference the Research Institute, please refer to it as "Children's National Research Institute" or "CNRI."
Be sure to acknowledge institutions and other entities with whom you have partnered for your research. This includes GWU, UMD, NIH, etc..
Include on your poster an acknowledgement of any grant support received.
If you have worked in tandem with GWU faculty or med students, or received any other support from the university, please include the GWU logo in the heading of your poster as well.
A blank poster template will be made available soon.
The standard size for posters is 4 feet by 4 feet.
During Research and Education Week, each poster board will be pre-set up to display two posters. If you are displaying your poster at another event with different sizing requirements, it is essential that you notify researchweek@childrensnational.org by Friday, March 31, 2023. We cannot guarantee that large posters can be accommodated. Our team will plan that your poster size will be 4 feet by 4 feet unless we are otherwise notified.
All participants of Research, Education and Innovation Week are responsible for printing their posters. Past participants recommend vendors MegaPrint or BaseCampDC.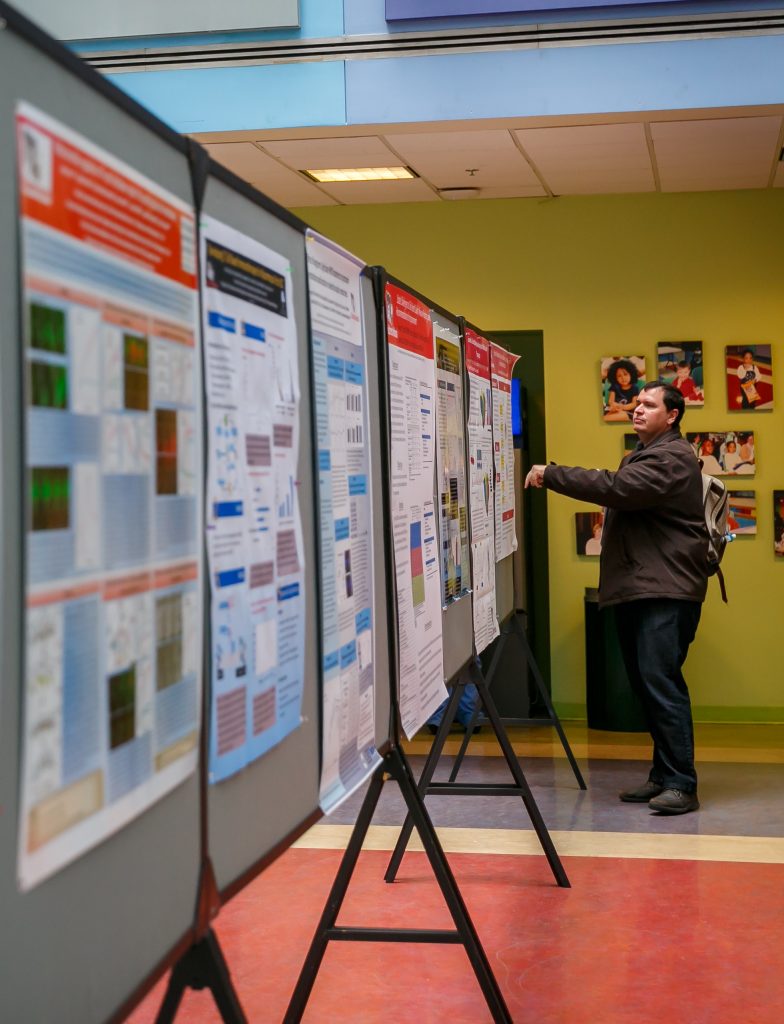 You should have received a notification about which date you are responsible for hanging up your poster for poster sessions. Please review the information below for detailed instructions on how you should prepare for poster sessions.
Check-in will begin at 8:00am in the Main Atrium. There will be a check-in desk located on the stage where you can retrieve your poster ID number, event t-shirt, and assistance hanging your poster (push pins, Velcro, etc.).
Posters should be hung no later than 10:00am.
Posters will be hung in numerical order in designated spaces. There will also be a sign on the poster board with your poster ID and title. Each row of poster boards will indicate which numbers should be hung on that row to help you find your designated space.
Presenters and/or a representative should stand with their posters between 1:00pm-3:00pm on the day of their session to discuss your work with colleagues and participants.
Because poster sessions will be held for three consecutive days, you must retrieve your poster on the day of your session no later than 3:00pm so that setup for the next day can begin