Ask About Our Poster Passports!
Stop by the REW registration desk to pick up a Poster Passport for presentations! Talk to 10 presenters about their posters and you could win a prize!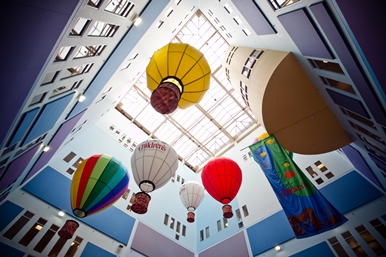 Who, What, Where, When
Do you want to know what posters will be presented by graduate students and when?
Do you want to know whom from your research center will be presenting an abstract and what it's about?
Explore our abstract lists by research center division and career category, including poster presentation day, abstract title, first author, and poster theme.